Recycling Styrofoam coffee cups needs joint efforts and professional machines
As one of the most important daily necessities, Styrofoam cups can be found everywhere, including coffee shops, stores and your personal kitchen. Single-use Styrofoam cup has become an integral part of life in today's fast-paced life.
The colorado-based Alpine Waste&Recycling company announced it has completed its long-awaited plan to separate thousands of coffee cups from the local trash stream for the efficient recycling of waste coffee cups.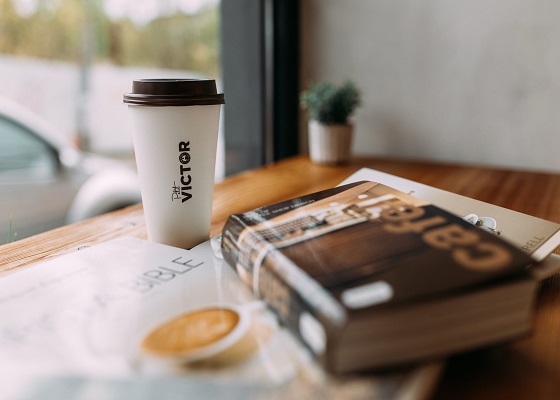 According to the company, so far, the complex materials of standard coffee cups make it difficult to recycle in an economically viable way. Alpine executives decided a year ago that they wanted to be the first to break the coffee cup recycling barrier in Denver.
The coffee cups that we often used are mainly made of paper and Styrofoam. Styrofoam coffee cups are more widely used due the the cost-effective facts. Fortunately, Styrofoam material is recyclable, which makes it possible for waste foam cups recycling.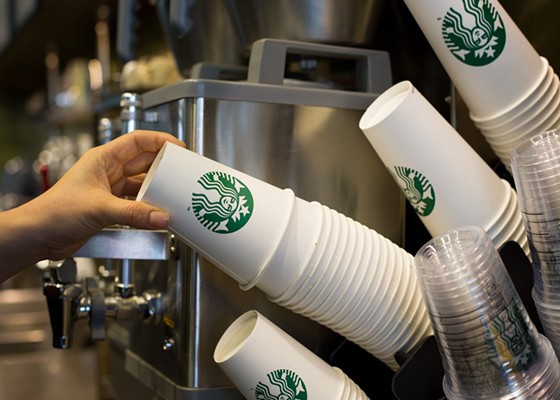 In recent years, studies have shown that recycling plants can receive up to five tonnes of coffee cups a month when the project starts, depending largely on consumer awareness and willingness to participate. In addition, professional recycling machinery is also indispensable.
Considering that Styrofoam coffee cups are so bulky and take up a lot of spaces during storage and transportation. GREENMAX specially designed a type of Styrofoam compactor for foam volume reduction. The machine can smash the waste foam coffee cup into small pieces by the blades and gears, and then it could be easily compressed into tight foam blocks at a ratio of 50:1. After compaction, the waste Styrofoam can be reused as the raw material for frame products and construction moldings production.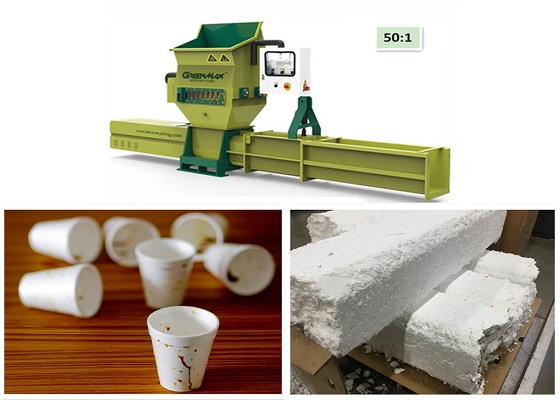 The recycling of Styrofoam coffee cups not only requires the efforts of enterprises, but also should be a way of life for us all. When everyone works hard, it will be not so difficult for Styrofoam recycling.