Scandinavian Design -- A Famous American Furniture Chain Applied GREENMAX Styrofoam Compactor for Styrofoam Recycling
Scandinavian Design is a furniture chain located in the United States. It has Scandinavian Design, Dania Furniture, Plummers Furniture, Scandis and some other brands. Since entering the U.S. market in 1955, there are more than 35 stores in the United States. Based on the understanding of Nordic cultural, Scandinavian Design furniture is well-designed, representing a simple way of life.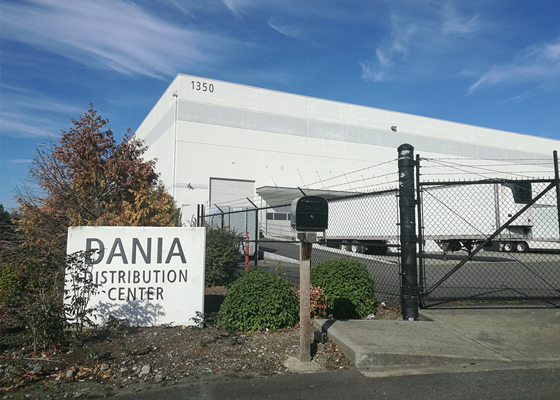 In Washington, there are six Dania Furniture stores and a large distribution center. With the growth of furniture sales, a large amount of Styrofoam waste is accumulated in their warehouses. However, there is no recycler around that can do Styrofoam disposal, so these Styrofoam waste can only be thrown into the dustbin. It takes up a lot of space every week and fills 3-5 garbage cans as the Styrofoam is huge and light, which has a great impact on the operation of the warehouse.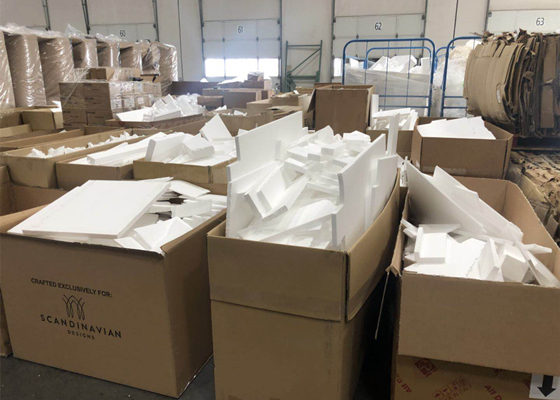 After careful and thoughtful market investigation, Dania Furniture finally decided to cooperate with GREENMAX for recycling Styrofoam package as GREENMAX is the top 1 Styrofoam Recycling Solution Provider in the United States, providing not only high quality recycling equipment, but also a complete solution for Styrofoam recycling.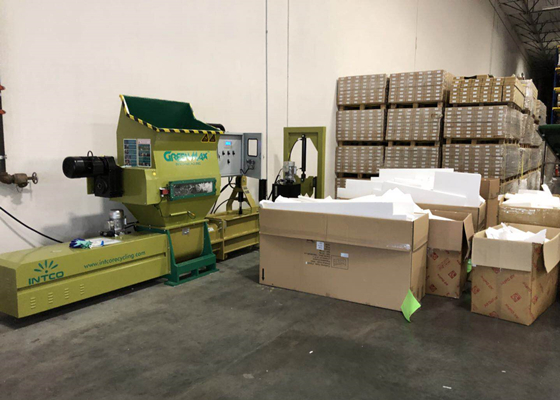 Therefor, the GREENMAX Styrofoam compactor added with a conveyor and an automatic cutter is made sure finally by Scandinavian Design. This compactor can be automatically compressed and cut off. Workers only need to put the sorted Styrofoam waste on the conveyor belt, which greatly saves labor and space costs.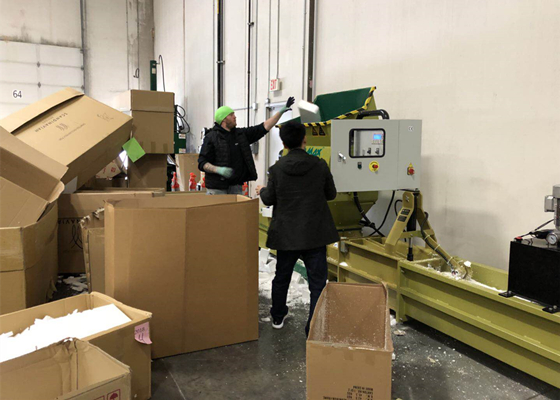 In more than one year of Styrofoam compactor using in Scandinavian Design, more than 600 garbage bins were saved in space and waste disposal costs, and more than 20,000 pounds of Styrofoam were recycled, which improved the efficiency of warehouse operation and demonstrated the social responsibility of Scandinavian Design.