Styrene Insulation Industry - the Polystyrene Manufacturer in the UAE Purchased GREENMAX A-C200 Compactor to Recycle Foam Waste
Styrene Insulation Industry (SII) is a well-known manufacturer and supplier of polystyrene across the UAE. Since 1995, it has produced expanded polystyrene (EPS) injection molding and block under the brand name "Insolite", which is mainly used in all areas of building structure-ceiling, roof, wall, floor and under slab.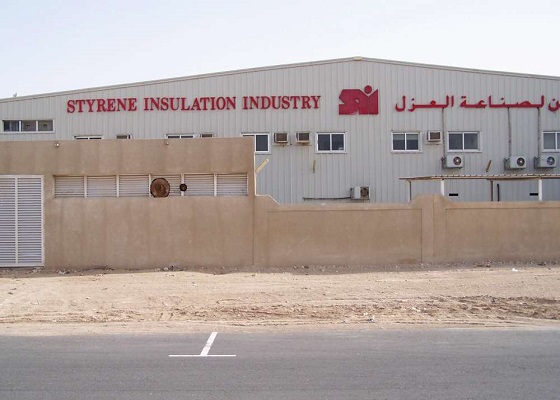 The state-of-the-art facility of Styrene Insulation Industry is located in Abu Dhabi, the capital of the United Arab Emirates. The factory covers an area of 16,000 square meters and is equipped with the most modern equipment. The company's polystyrene products are widely used in various industries in the UAE and now it is the leading polystyrene manufacturers in the UAE.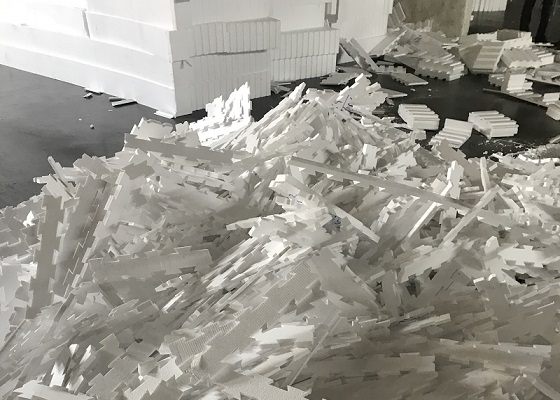 In the early years of polystyrene production, excess scrap accumulation caused problems for SII, so the company has been seeking for effective ways for polystyrene waste disposal. Until learned about GREENMAX in the K Show 2013, SII found that GREENMAX polystyrene recycling equipment was fully compliant with its polystyrene disposal requirements, so the company finally purchased the exhibition prototype A-C200 polystyrene compactor at the K Show and began working with GREENMAX to recycle and compress its polystyrene waste.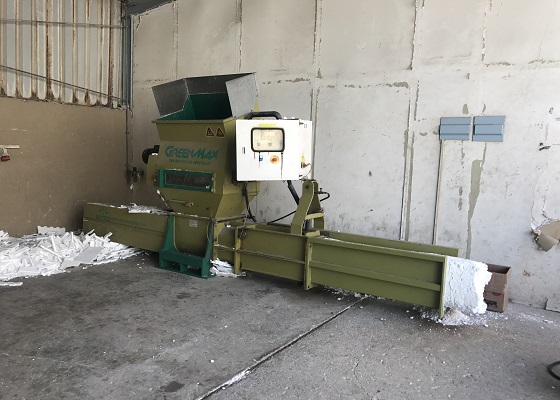 At present, SII has been using GREENMAX A-C200 polystyrene compactor for 6 years. During the 6 years, the company has continuously compressed the polystyrene cutting waste generated by its own factory and sold it to INTCO recycling and other Middle Eastern buyers. Now SII is responsible for green recycling, it plans to take a step back to recycling external polystyrene waste.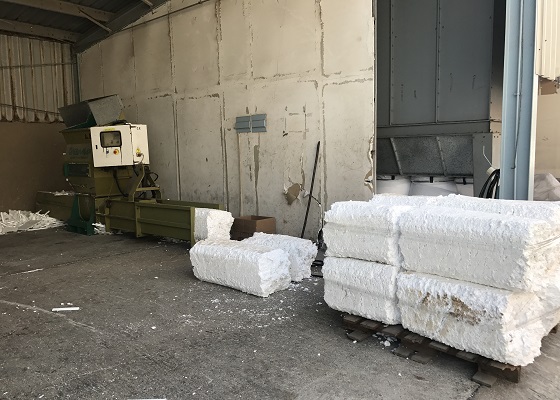 The polystyrene solution provided by INTCO recycling has effectively helped SII turn polystyrene waste into treasure. INTCO played an important role in promoting the development of the company and improving the protection of the local environment.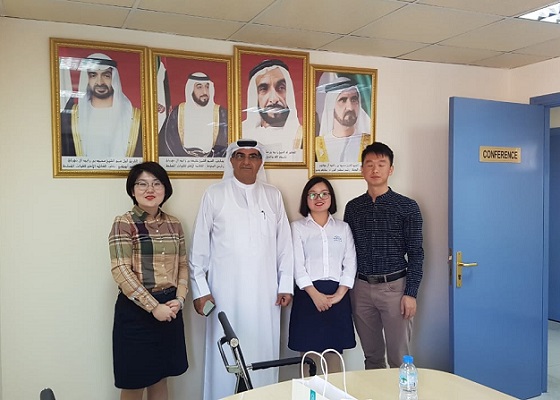 INTCO recycling has kept a good partnership with SII over these years. We will better promote the development of the
Polystyrene recycling
industry in the UAE.