Styrofoam recycling business is booming thanks to the mobile-Styrofoam densifier project in North America
Styrofoam is actually a recyclable product and should be recycled effectively, so there is greater public acceptance and participation in recycling programs, both for residential and industrial enterprises.
However, although some companies advocate green environmental protection, it is difficult to carry out recycling programs, especially for Styrofoam recycling.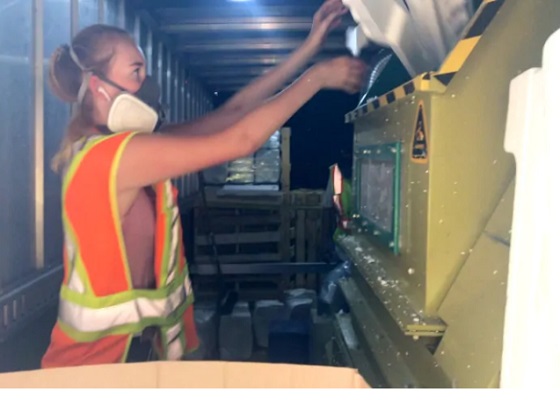 The good news is that recently there was a new Styrofoam recycling project in North America, and the project aims to make recycling more convenient.
A styro-go employee loads a Styrofoam densifier in the Coast Appliances warehouse in southeast Calgary, which is put in the back of one of the company's trucks. This model is taken out by the only mobile Styrofoam recycling company in North America.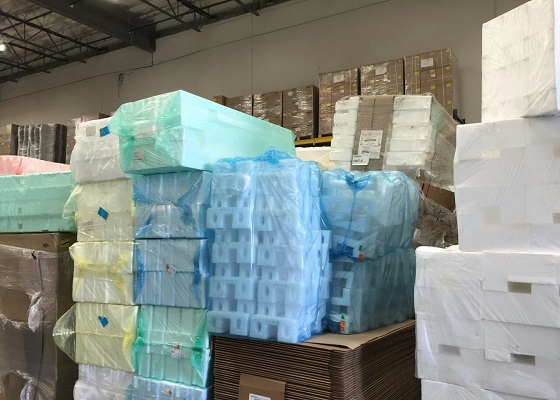 The mobile Styrofoam recycling project is started when Herritt noticed that Styrofoam boards used for home insulation or packaging materials were being abandoned by construction companies. But due to the large volume, few recycling companies are willing to take the material away even been paid. Fortunately, after the new idea of mobile Styrofoam recycling came out, they have seen their waste costs fall at present. Herritt expects his company will go from processing 40 tonnes a month to possibly more than 250 tonnes this September. He said that this was equivalent to 27 trucks of Styrofoam waste not entering the landfill.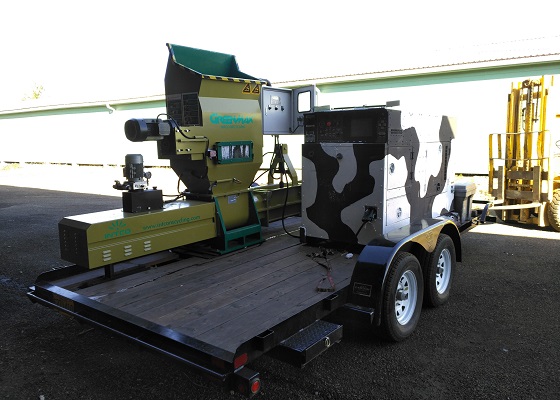 In fact, the mobile model of putting the Styrofoam recycling machine on a trailer had earlier applied in other regions. A customer of GREENMAX in the USA has put his Styrofoam compactor on the truck, and has greatly facilitates waste foam recycling.
It is hoped that this model can be promoted and Styrofoam recycling business will be booming by the mobile-Styrofoam densifier project.