Styrofoam Recycling Has More Beneficial Advantage With The Help Of GREENMAX Polystyrene Compactor
In fact, styrofoam has more advantages than other packaging products, If you consider about foam's whole lifecycle impact assessment, looking at factors like energy demand, global warming, water consumption, and other ills, Styrofoam actually has its advantages over other packaging products.
Styrofoam is one of the more high utility polymers—very low cost, tremendous value, easy to manufacture—it's the polymer of choice for things like shipping, food, electronics, and yet it's being misunderstood by the public—as usually, a lot of misconceptions about it."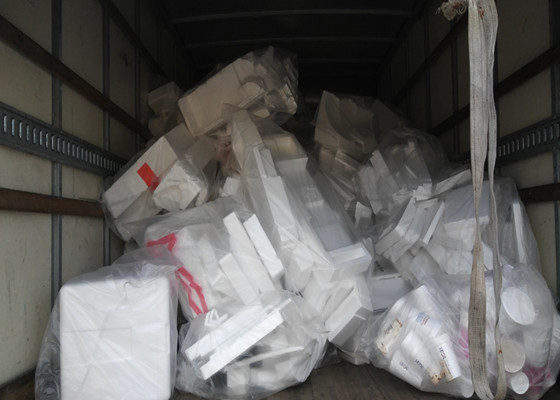 Since current waste system wasn't built up specifically for styrofoam recycling, it constrains to profitability in aspects of volume and weight, and a complete recycling plan, since foam is quite lightweight, it can take up a lot of room with far less economical return, so it's usually considered not worthwhile to put many efforts on it. And there's a very few capacity and market for recycling polystyrene and turning it into useful products.
To better solve the above problems encountered by styrofoam recycling, GREENMAX recycling spends a decade to develop and perfect its EPS compactor ,which is based on cold compaction technology, with 10 years' accumulative innovation, GREENMAX cold compressing machine can process most PS foams including EPS, XPS,EPE,EPP and PSP.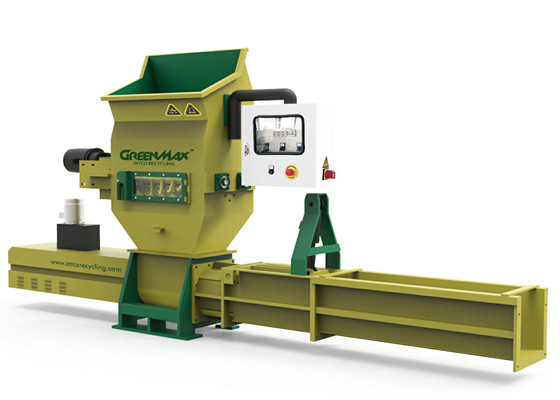 Meanwhile you may load it on a truck to compress the discarded Styrofoam at anytime, and it gets all the air out, which can get a compaction ratio as much as 50 to 1 for styrofoam compactor, and for Styrofoam densifier, which can achieve a 90 to 1 reduction ratio.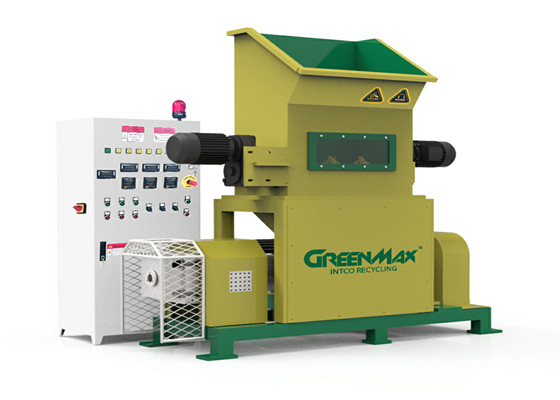 Nowadays, polystyrene recycling has been approved much worthwhile by many industries, after compaction by GREENMAX styrofoam compactor, those densified EPS ingots or blocks can be directly sold back to GREENMAX recycling at an ideal price, or you may take advantage of them to reproduce eco-friendly products such as beautiful plastic frame products.
With the development of technology, chemical and biological decomposition are on the way to better and healthily process and reuse styrofoam wastes.