2015 SPG has Begun in Belgium This Month
Belgium aquatic exhibition held every year, which will attract manufacturers and professional trade people from around the world. Besides, it is the aquaculture industry in establishing customer contact each other, which is the ideal place to order products and exchange event. Belgium aquatic exhibition visitors strictly controlled admission criteria to ensure that the exhibitors have the opportunity to meet and talk with more real buyers. The main exhibition areas include product research, distribution, retail supermarkets, processing and handling, import and export, and other fields.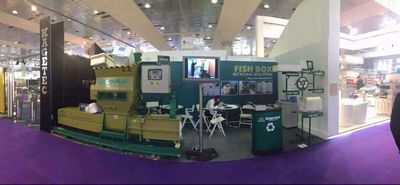 Advantages of the exhibition:

The world's largest and most professional aquatic products and technology exhibition, and exhibitors are from all over the world.
Has a long history as the exhibition has been successfully held for 20 year.
Belgium is in the center of Europe, which offers very convenient study for European market research.
Open the European seafood market opportunity not to be missed.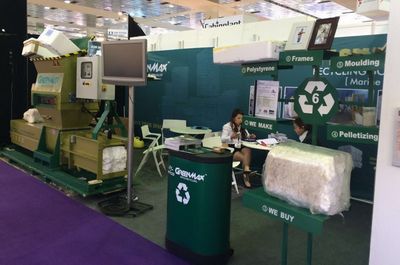 We have realized the advantages of 2015 SPG, and have participated in the exhibition. Our products could handle waste seafood packaging materials, such as fish boxes. Our Greenmax recycling machines could handle waste EPS foam, so waste seafood boxes can be handled by Greenmax recycling machines as most of seafood boxes are made of EPS foam.
fish box

EPS foam could be handle by three different types of Greenmax recycling machines. The first is EPS compactor which could crush waste seafood boxes and then compact them into blocks. The second is that EPS hot melt machines could also crush seafood boxes and melt them down to blocks. Finally, waste plastic seafood boxes could be handled by Greenmax Foam Crusher, which smash waste seafood boxes into granules as much as possible.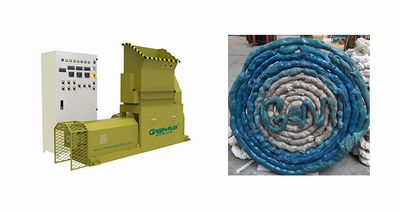 From the above, it is easy to know the necessary that we participate in the 2015 SPG. So any need or doubt, you could come to the spot of 2015 SPG, and we will give you complete information about
how to handle waste seafood boxes
.