is polyethylene foam recyclable
Polyethylene foam now have a wide use in a lot of fields, and it is also a recycling material which could be reused. In addition, polyethylene foam products are 100% recyclable and durable.
Polyethylene foam
is an ideal foam for applications. It has the ability to withstand great amount of pressure without losing its original cushioning properties. Polyethylene foam is closed-cell, and the cells packed together tightly and have formed one uniform structure.
Polyethylene foam has wide usage and has advantages of recyclability, cushioning, flexibility, lightweight and so on. It is a good material for packaging as it is non-abrasive, dimensional stability and excellent compressive creep properties.
Thus, PE foam have used in so many fields and now people have a great demand for this foam. Meanwhile, waste EPE foam have been produced. Waste EPE foam have pollution on the environment if not recollected or recycled. Luckily, now the new technology could get rid of so much troubles. That is to say, now people could handle waste PE foam easily and quickly.
Since PE foam recycling has a lot of advantages, now people could recycle waste foam. First, they need to collect waste PE foam, so people who have waste PE foam could throw them into a fixed place. Then, waste foam collectors could handle those waste PE foam as much as possible easily with
recycling machines
. Then, handled waste PE foam could be made into pellets, and made into other products.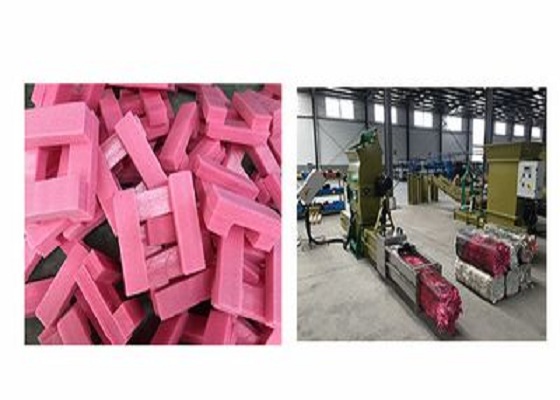 Finally, people who have so much waste PE foam could save transportation cost and store cost as recycling machines could compact waste scattered foam into blocks or melt waste PE foam down to blocks.
So any help about polyethylene foam recycling, you could turn to Greenmax for help. We will provide you complete information about foam recycling for you.