Perfect IFAT SHOW IN GERMANY
At IFAT 2014, more than 3,000 exhibitors from 59 nations present their products, innovations and services on 230,000 square metres of exhibition space in Munich. Never before have so many exhibitors from so many different countries been represented at IFAT.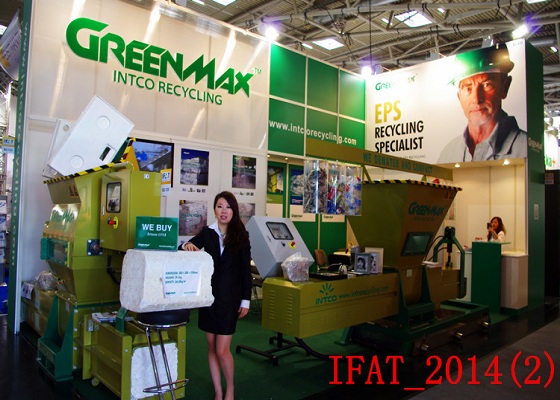 Our GreenMax compactors of INTCO Recycling showed ourselves in the big exhibition, too.

Meanwhile , we achieved good results. Our EPS compactors and dewatering machine have been widely praise.

Our manager and the best performance colleagues flied to Germany to join the big show. They kept enthusiastic to welcome every customer.