Conditions of Polystyrene and EPS Market
Polystyrene is a thermoplastic polymer, synthesized by polymerization of styrene monomer. Polystyrene melts when heated above its melting temperature and becomes rigid when allowed to cool. This property proves beneficial in the manufacture of various components in the construction and electronics industry. Polystyrene can be subjected to use extrusion, molding and vacuum forming techniques to manufacture various components. Expandable polystyrene (EPS) is a type of polystyrene that is expanded with the help of air, and fused together to form blocks.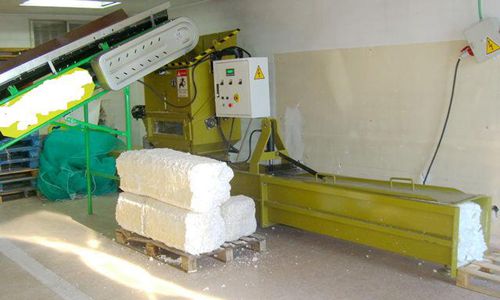 Rising demand from the packaging industry in BRICS countries is anticipated to boost the global polystyrene & EPS market. Increasing demand for polystyrene & EPS from consumer electronics and electronic components is further estimated to drive the global polystyrene & EPS market. However, volatility in prices of raw materials is projected to hamper market growth in the near future. Furthermore, availability of high performance substitutes is likely to act as a major restraining factor for the polystyrene & EPS market. Shift towards recycled polystyrene products is expected to offer high opportunities for players in the market in the next few years.
In terms of volume and revenue, the packaging industry emerged as the largest application segment for the global polystyrene & EPS market in 2013. Packaging is anticipated to remain the largest application in the near future. Major end-user industries for packaging application segment include food, retail and consumer goods. Electrical & electronics was the second-largest outlet for polystyrene in 2013 and is estimated to be fastest growing application during the forecast period.
Polystyrene & EPS are used in the manufacture of refrigerators, ovens, microwaves, vacuum cleaners, televisions, handheld devices, and IT and telecom equipment. Growth in the consumer electronics industry and increasing use of polystyrene in the manufacture of electronic components is projected to drive the market for polystyrene & EPS. Demand for polystyrene & EPS in building & construction application is likely to be driven by governmental regulations regarding energy conservation in North America and Europe. Polystyrene is primarily used in the insulation of flooring and roofing.
Many recycling companies are contributing to the efficient recycling methods. INTCO is a professional company in producing recycling machines and dealing with waste plastic. The company also produces EPS, XPS and PSP. Recycling machines include compactors and melting machines. INTCO provides people the reasonable price, alone with the advanced technology and service.