EPS compactor can solve the problems of fish producer and bring profits
The organisms most exposed to EPS in the ocean are fish. Every year, about 700,000 tons of discarded fish boxes around the world leak into the marine ecosystem, and fish living in the ocean can cause illness or death by accidentally eating EPS waste. Even if they are made into fish products, they will be put into the fish box made of EPS material to keep fresh.

Freshness is one of the requirements for edible fish products. The unique stability, expansion, impact resistance, and low cost of EPS materials have become the best containers for keeping fish products fresh. Ice cubes and EPS fish boxes have become the standard configuration for the storage and transportation of fish products. Fish boxes waste are therefore piled up like a mountain in the fishery market if they do not undergo EPS recycling.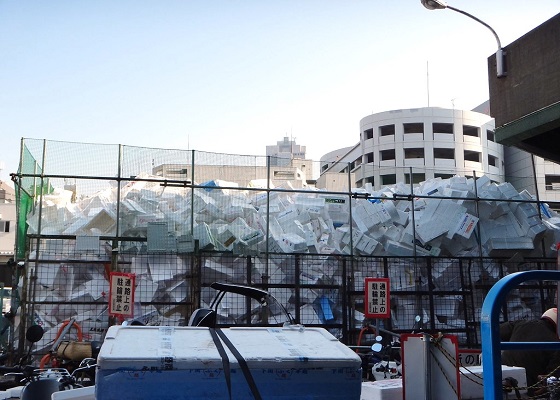 The fish box recycling project has been introduced in most fishery markets in Chile, Japan, Norway and other major fishing countries. In these countries, there is no extra land to fill large amounts of fish boxes waste. Discharge into the ocean will also threaten the local fishery resources. EPS recycling is necessary.

The fish boxes recycling first need to be compressed by EPS compactor. Even if the complete fish box is thrown into the hopper mouth, the built-in rotary cutter can crush it into foam dust, plus the push of the cold pressure screw and compression of the hydraulic plate. The volume ratio of the EPS block to fish boxes waste can reach 50:1.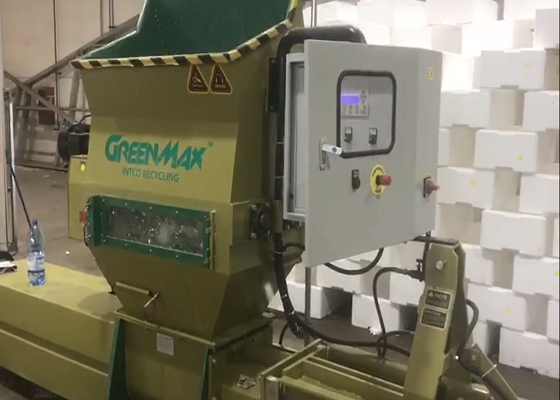 The EPS block formed after compression is not only intended to facilitate stacking. It can be used as a raw material purchase in the some end market, such as manufacturers of photo frames, hangers, stationery, etc., as well as the manufacturer of EPS compactor -- INTCO Recycling. INTCO has launched EPS recycling cooperation with fisheries markets and fish producers in various regions, and has extensive experience in fish box recycling in response to different moisture.




An EPS compactor can help fish producers perfectly dispose of discarded fish boxes, and at the same time bring profit from recycling. This is a good choice,isn't it?.