GREENMAX Recycling Machine M-C200 And Z-C200 will Appear in Germany IFAT
INTCO Group's recycling machine will appear in Munich, Germany IFAT Expo, and highlight its advanced M-C200 and Z-C200 foam recycling equipment in 2016.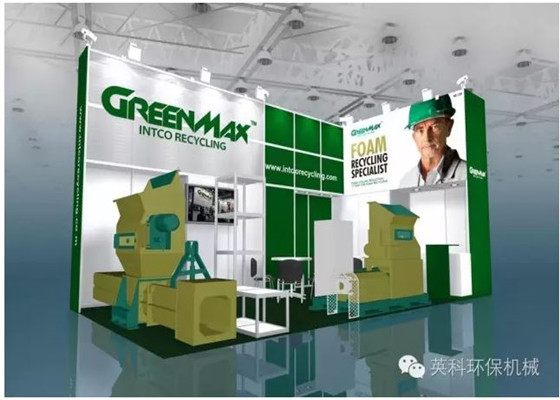 Time: May 30-Jun. 3, 2016
INTCO Booth: B2-129

GREENMAX foam recycling equipment Styrofoam densifier M-C200 and surface melter Z-C200 has more processing power, the compression machine and hot melt equipment is more efficient and stable. For customers, the foam recycling equipment can ensure higher purity recycled foam, lower raw material loss and efficiently recycle waste materials which can be used for all types sold at the same time. To further reduce the operational cost of the equipment, GREENMAX R & D team upgrade a number of components that make the device easier to operate, for example, the installation of an intuitive and flexible operation keys made the device more convenient regulation.

On the show, INTCO GREENMAX will also focus on introducing a full range of customer service program -EPS / Styrofoam recycling comprehensive solution. The original intention of this program is to ensure optimal compression performance equipment in production and to ensure the long-term operating efficiency, so that realized the device for maximum output value in its life cycle. EPS / Styrofoam plastic foam recycling comprehensive solution embodied for quality and commitment of customer satisfaction by INTCO GREENMAX, but also one of the causes which GREENMAX is in long-term leading position in the industry.

Global Sales Director of INTCO Recycling Division, Lucy Shen commented: "to lead the development of the industry, we are proud of our technology solutions which are focused on cold compressing or hot melting EPS / EPE / EPP / XPS / PSP and other foam. The Styrofoam melter M-C200 and surface melter Z-C200 can reduce the volume of plastic foam compression, to ensure maximum output volume and profit. IFAT in Munich is a great opportunity to showcase our advanced M-C200 and Z-C200 foam recycling equipment.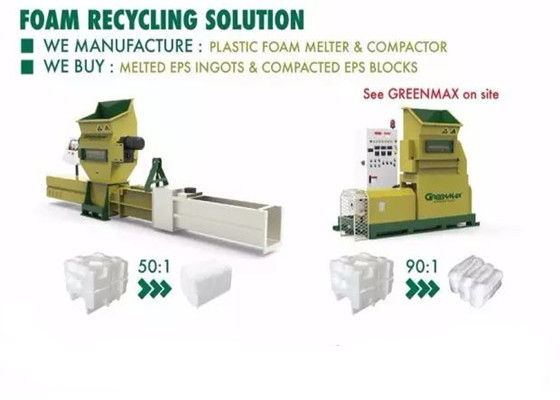 The device is used in wide scope, and has strong performance, and its rugged design significantly extend the life cycle of the equipment. In addition, EPS / Styrofoam plastic foam recycling comprehensive solution fully reflects our customer-centric philosophy. Our service team provided the pre-sales technical guidance to customers and to help customers achieve greater gains in production line design and upgrade, and extend the operational cycle of the production line. "

In addition, the professional team of INTCO group will show EPS / Styrofoam plastic foam recycling comprehensive solutions for the visiting customers and share their expertise and experience.