GREENMAX Screw Compactor Would Be A Good Idea To Start Up Foam Recycling Business
According to a local waste management company manager, "only a surprisingly tiny amount of the total mass of plastic generated by residents gets recycled. A 2017 study in Science, an average of 270 lbs of plastic waste is produced per person per year in America — more than a ton for a family of four. Of that, "only about nine to 14 percent of the total Styrofoam wastes we consume ever gets recycled."
In fact, all kinds of PS6 symbolized polystyrene disposal can be recycled, if we can increase the recycling rate in styrofoam industry, that would be a great help to reduce eps waste and generate economic benefits.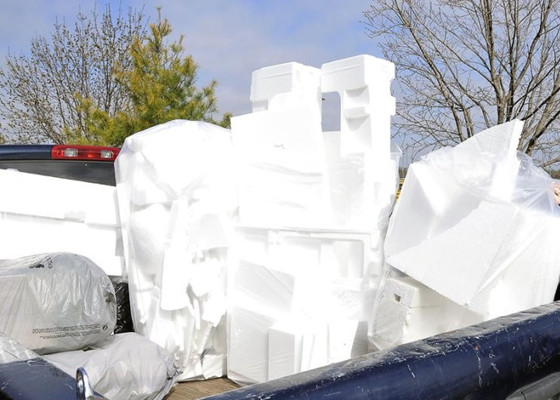 During the past 10 years, half of the Forbes rich list come from E-commerce industry and Internet Industry, which is the evidence that delivery and packaging industry have been thriving since the beginning of 21st century.
As Styrofoam is also known as expanded polystyrene foam, this is the main packaging material due to its lightweight and strong strength, the majority of us think them useless and also occupies big space, in this case, most of delivery packaging boxes or bags will be thrown away once they open the delivery items.
Especially for some expensive and fragile items, sellers usually use up many layers of Styrofoam to package in order to keep the items complete, which inevitably cause lots of Styrofoam waste.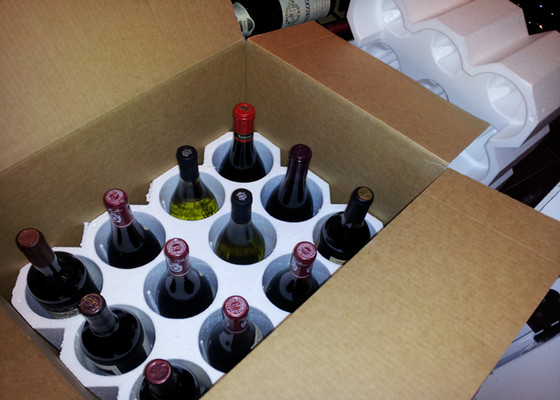 Normally, local authority would put a recycling bin on the side road to encourage citizens to do curbside collection of Styrofoam waste, then those wastes will be trucked to local waste management companies to be transferred to be landfilled or burnt.
The traditional way to process eps wastes would do much harm to our environment, therefore, INTCO recycling group develops GREENMAX screw compactor, which would give a hand to styrofoam recycling cause.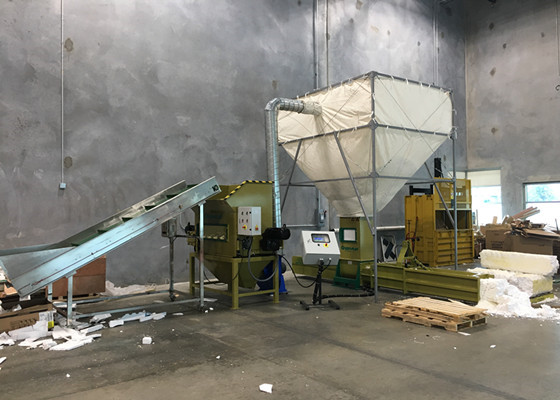 This professional foam recycling machine can store the foam waste with a vertical silo and using convey to realize automatically operation while crushing, compressing and extruding the polystyrene wastes into densified eps scraps.
So as to greatly save the space and those densified eps blocks can be sold back to recyclers and end-users at a better price and you can think to start up your own business in polystyrene recycling industry.
GREENMAX Styrofoam compactor is worthwhile to be applied to polystyrene recycling industry, not only can reduce environmental pollution, but also would be your good startup ideas.