GreenMax successfully finished the exhibition on first Foam Expo in 2017
The first Foam Expo exhibition was hosted by Smarter Shows in February 28, 2017 - March 2, which attracted a total of more than 200 exhibitors, and more than 2,000 visitors. GREENMAX attended the exhibition for the first time, and it was well received by the visitors during the exhibition.
Free to attend, Foam Expo is the largest exhibition and conference of its kind. The event hosted 20 sessions, two tracks, and more than 60 speakers over three days. It showcased the latest product applications, services, and equipment from six key sectors: automotive; aerospace; industrial/technical packaging; construction; medical; and sports and leisure.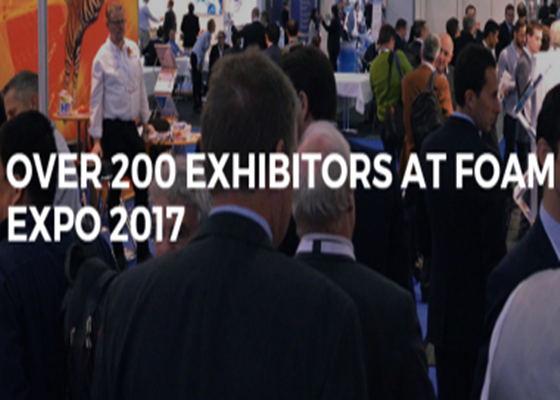 Representatives from the sector's major companies covered a range of subjects, from current industry standards and emerging trends to foam applications and the adoption of sustainable materials in an increasingly environmentally conscious world. Utilizing foam for efficiency was another central discussion point, and Trelleborg's James Guenard has spoken about the rising demand for lightweight raw materials and products that push the boundaries in weight versus performance.
"Whether it is a buoyancy tape syntactic foam that goes to the bottom of the ocean or a composite material that will survive the extremes of space exploration, these foams are performing at every level in the harshest environments," he said. "I believe that we need more collaboration between companies in the testing and R&D phase of future concepts and applications." Guenard expanded on this topic when he spoke in the session' Utilizing Foam to Reduce Weight and Increase Payload and Fuel Efficiency'.
GREENMAX is a foam recycling company that supplies total EPS recycling solutions. This kind of companies only occupy a small number. GREENMAX from INTCO recycling is focusing on the recycling of EPS / EPE / EPP / XPS / PSP foam, which in order to reduce transportation costs. At the same time INTCO also purchase back the compressed or melted EPS plastic foam around the world. INTCO is a factory which can complete the production of environmental building materials and frames, it is the end use of EPS materials.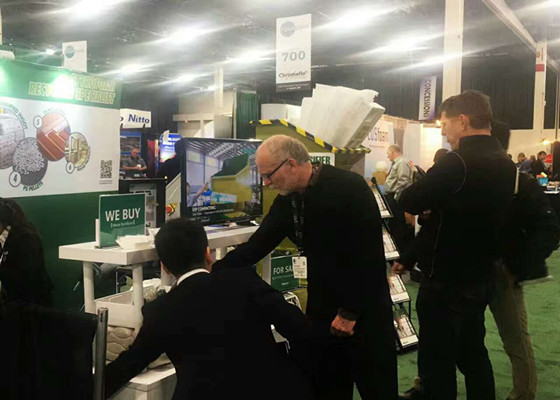 During the exhibition, GREENMAX has owned a high praise.Both due to its EPS processing approaches and its popular brand. Compared with some competitors, GREENMAX is always taking continuous efforts to the improvement and innovation of their own recycling equipment, and it is always moving forward. GREENMAX will be always trying to do practical things in the recycling industry, and constantly devoting itself to the recycling and reuse of plastic resources and the protection of environment.