GREENMAX Took Part in Foam Expo America to Provide Its Foam Recycling Technology to All the Attending Buyers and Exhibiting Suppliers Among Related Industries
Foam Expo, organized by Smarter Shows, is held annually. It is a very important platform for companies to open the US market. The exhibition was held at the Novi Suburban Collection Exhibition Center. The last session attracted more than 600 exhibiting companies, with 18,000 merchants and an exhibition area of 20,000 square feet.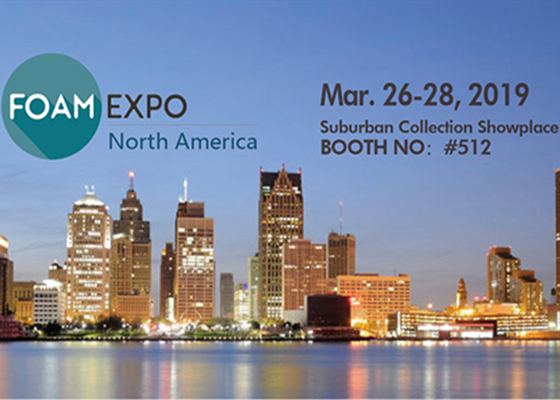 The organizer Smarter Shows is a UK-based international exhibition organization specialist specialized in technology-focused exhibitions, organizing manufacturing and engineering events for emerging industries, with more than 20 years of experience in hosting large B2B events. Foam Expo serves all types of foams and raw materials for the manufacture of foam and foam related products, including the consumer and industrial foam markets and the industry of foam recycling USA.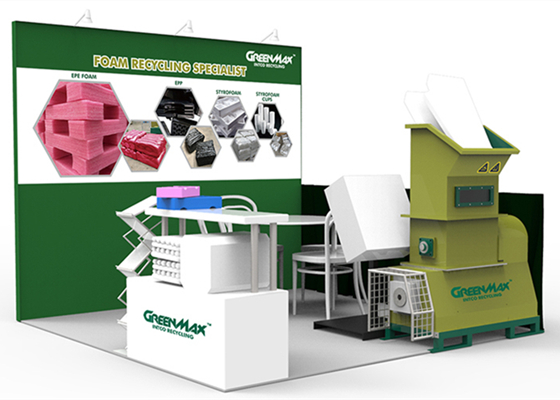 At this time, as the foam recycling specialist, GREENMAX took part in Foam Expo America, aiming at providing its foam recycling technology to all the related industries among attending buyers and exhibiting suppliers. In GREENMAX's booth #512, there exhibits a foam densifier M-C50, the waste foam, the melted foam samples and the foam pellets, showing the whole GREENMAX's foam recycling chain. Arround the booth, more and more customers stand by, to meet, and to do business.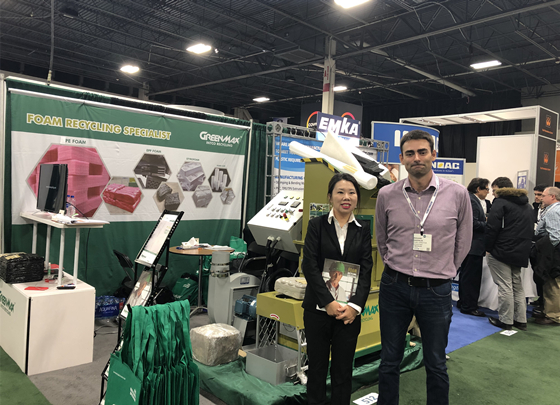 Till now, GREENMAX has been working on the compression and reduction of plastic foam for over 10 years to save foam storage space, to reduce transportation costs and safety risks with the foam densifier.. The total solution it provides lies in that, GREENMAX sells the foam compactors and densifiers, purchases back compressed foam scraps, and then reuses them to make frame products such as decorative frames, photo frames, frames, etc., which are sold worldwide.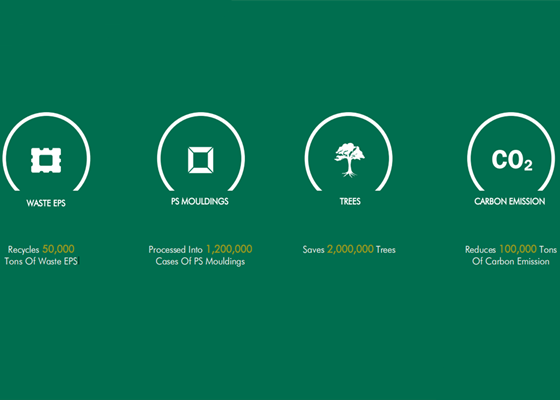 INTCO, the headquarters of GREENMAX, recycled 60,000 tons of waste foam, equal to helping save 2,400,000 trees and reduce 120,000 tons of carbon emission. INTCO has become one of the biggest waste foam end-user and recycler in the world.