INTCO has donated money to the old revolutionary base area for filial piety
On December, Mr. Liu Fangyi, the chairman of INTCO company, donated a fund of RMB 200,000 to the Zhuge Town of Yishui County in the old revolutionary base area to facilitate the operation and development of the filial piety of Zhuge Town Government. Mu Tianyu, who is the assistant to the chairman, attended the donation ceremony on behalf of the company.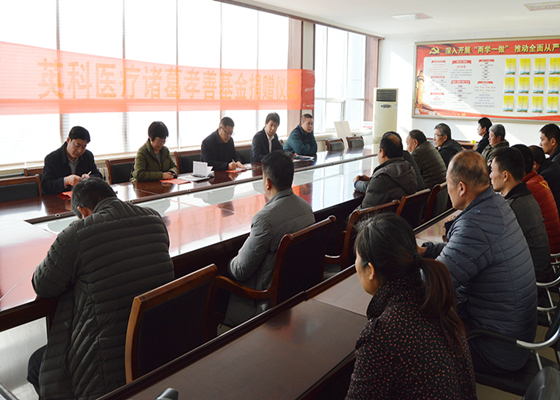 "Piety is the foundation of all virtues" is Chinese traditional culture. As the core concept of Chinese traditional culture, respecting the aged is the cornerstone of China's ethics of humanity and the spiritual basis for the formation of all human relations and social relations in China. It is also the cultural foundation of national identity.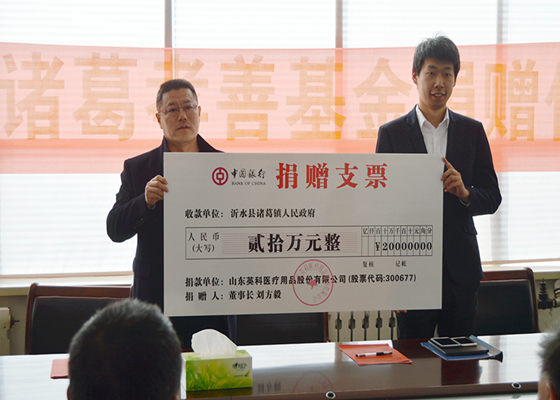 As a donor, INTCO as a modest to help the development of filial piety cause, to solve the practical problems of elderly support, and to dedicate a love, is the social obligation that enterprises should fulfill. In traditional Chinese culture, "Piety is the foundation of all virtues" as the first priority, the elderly are the social vulnerable groups concerned about each session, take good care of the elderly is the corporate responsibility for the harmonious society construction, and also has far-reaching significance. The donation activity is the embodiment of INTCO's social responsibility. It is also in line with the philosophy of giving back to the society, being grateful for society and benefiting the society by Chairman Liu Fangyi.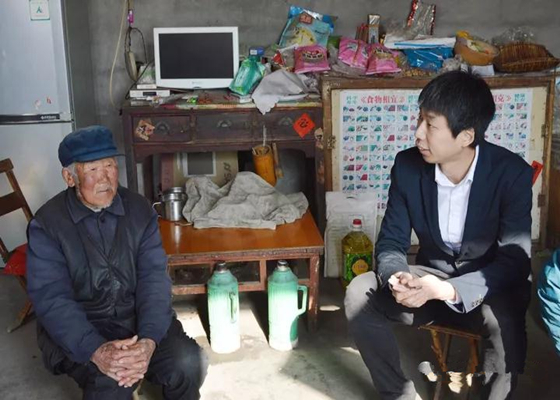 The chairman of INTCO Liu Fangyi has said many times that helping the poor and helping others are the traditional virtues of our Chinese nation. The old people have contributed most of their lives to the society. When they are getting old, we are willing to pay a true love and give a heart to them, to bring them the warmth of winter. In particular, INTCO as a listed company, to contribute to the development of filial piety cause to solve the practical problems of elderly support, which is the glorious and sacred mission of the enterprise. Subsequently, Mu accompanied the staff of the local government to visit and comforted some of the people in difficulty.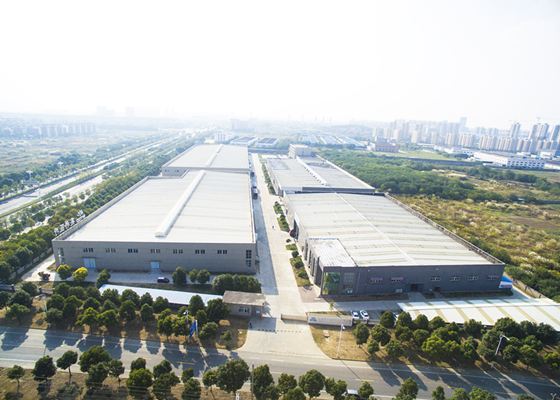 INTCO has two main business, which are medical and recycling. INTCO medical covers four sections, medical protection, rehabilitation care, health care therapy, supplies consumables. The products are widely used in medical institutions, nursing care institutions and other related industries. INTCO recycling is an polystyrene recycling specialist that provides total solutions for polystyrene recycling. It manufactures and sells GREENMAX foam recycling machine which include compactors and melters, purchases compressed EPS scrap and reuses it to make frame products.