INTCO has donated weelchairs to De Gao nursing homes for love
On the afternoon of February 2, 2018, the donation activity of "INTCO Warm Winter Action" was held in Degao Nursing Hospital in Zhenjiang, China. Mr. Wang Maokun, the general manager of INTCO medical has attended the event.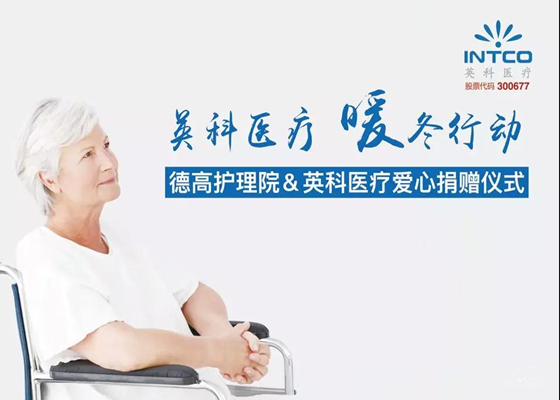 Before the event, Xu Daoxi, the dean of Nursing Hospital of made a speech to expound the importance of the pension industry and express his thanks to INTCO. INTCO's public welfare activities will bring more convenience and help to the elderly.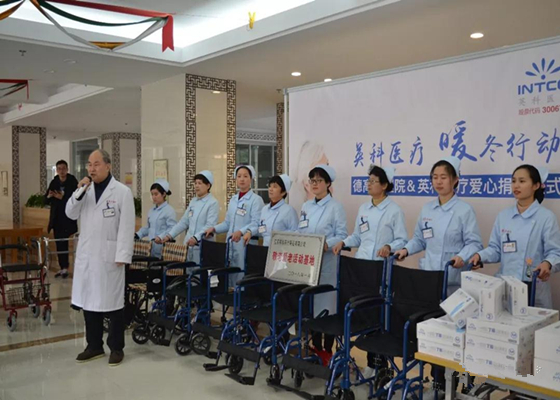 Mr. Wang Maokun, the General Manager of INTCO medical delivered a speech on behalf of INTCO company and conveyed the values of love. This kind of donation also is in line with INTCO's corporate philosophy, the responsibility and need to care for the community and its surroundings.

In the donation site, manager Wang Maokun and dean Xu Daoxi attended the unveiling ceremony of "the elder love activities base".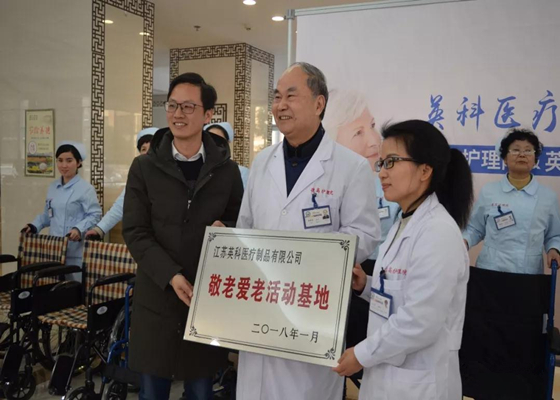 At the scene, the staff of the INTCO introduces the function and usage of our wheelchairs, said that our products are very suitable for the elderly to go out and play a significant role of daily care. Some old people were invited and helped the elderly to experience our products.


Under the leadership of dean Xu, we visit the De Gao Nursing Home. The Nursing Home aims at taking care the elderly with different physical conditions. The configuration of corresponding room is adequate.

About INTCO
INTCO has two main business, which include INTCO Medical and INTCO Recycling.

INTCO recycling is a Styrofoam Recycling Specialist, providing a total solution to EPS recycling and polystyrene recycling.
INTCO Medical is specialize in medical products, such as wheel chairs and medical gloves. One of its important wheelchair production base is located in Zhenjiang City, Jiangsu Province, which in the Yangtze River Delta. With many years of development efforts, INTCO provide a wide range of wheelchairs, walking aids, commode chairs, bath chairs, crutches and other products, committed to providing customers with the best and most effective service.