INTCO Will Attend The 76th China International Medical Equipment Fair
The 76th China International Medical Equipment Fair

Show information
Time: October 29, 2016 - November 1 in 2016
Address: Shenzhen Convention and Exhibition Center
INTCO Booth No.: A31 Hall 1, B18 / 20 Hall 5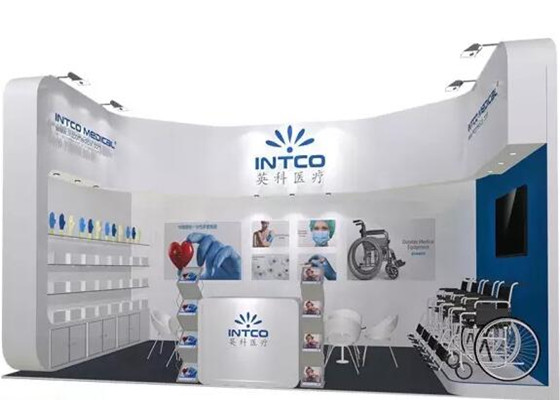 Introduction to INTCO booth
Exhibition Introduction
China International Medical Equipment Fair (CMEF), founded in 1979, was held in spring and autumn each year, after 37 years of continuous innovation and self-improvement, has become the Asia-Pacific region's largest medical equipment and related products, services exhibition.
The exhibition covers a wide range of products including medical imaging, in vitro diagnostics, electronics, optics, first aid, rehabilitation care, mobile medical, medical services, hospital construction, medical information technology, wearable and so on, direct and comprehensive services in medical equipment Industry which included the entire medical industry chain from the source to the terminal.
There are more than 200000 people in government agencies procurement, hospital buyers and distributors gathered and exchanged in CMEF. Nearly 4,000 medical device manufacturers and more than 150 countries and regions; created a series of sub-brands of medical fields such as the exhibition CMEFVD, CMEFIT, ICMD China International Medical Device Design and Manufacturing Technology Exhibition, CMEF has become the largest professional medical procurement in the medical industry. In the medical industry, CMEF has become the largest professional medical procurement trade platform in the medical industry, is the best corporate image professional information distribution and academic and technical exchange platform.
INTCO is one of the leading disposable medical consumables and medical equipment manufacturers in China. Mainly engaged in disposable gloves, wheelchairs, non-woven category, hot and cold compresses category, ECG electrode products such as the development, production and sales.
Since the 90s of last century, INTCO provided high-quality products and services for the United States, Europe, Japan and other global more than 100 countries,. With more than 20 years' development, we have two marketing centers in Los Angeles and Shanghai. We have sales offices in Canada, Malaysia and Germany. We have four production bases in Shanghai, Shandong and Jiangsu.
As a brand of INTCO, INTCO GREENMAX recycling is very pleased that INTCO medical will take part in the CMEF exhibition. GREENMAX also devoted itself into global environmental protection career.