Over 250,000 Visitors to the Welsh Airshow Recycling Plastic Expanded Polystyrene
Last year's event attracted more than 250,000 visitors which clearly demonstrates that EPS can and is being recycled into products such as catering trays and thermal flooring blocks.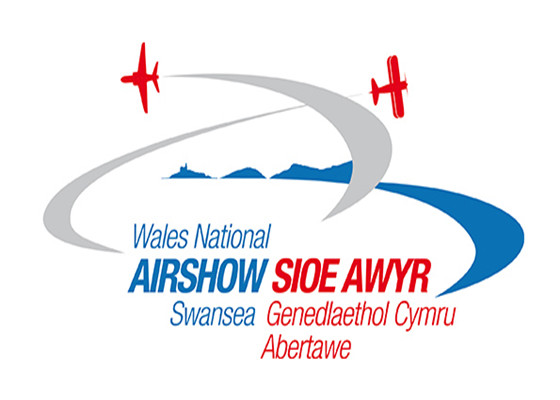 Speaking of Expanded polystyrene(EPS), which is also known for its brand name "styrofoam", many people may have the misconception that this material is toxic and cannot be recycled. Actually EPS is 100 percent recyclable and not toxic at all without burning.
Klöckner Pentaplast, Global Sustainability Director, Lubna Edwards commented "EPS has extremely strong environmental credentials and excels in terms of functionality, particularly for hot food packaging. It is a superb material that keeps food safe and fresh. More and more people are taking actions to join polystyrene recycling events, which means a lot to environmental protection.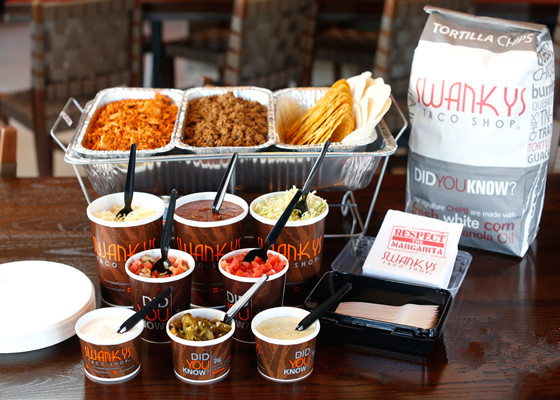 The action in Swansea last year has attracted more than 250,000 visitors which proved that expanded polystyrene is totally recyclable and being reused into many purposes, such as insulated building blocks, pellets and with the help of special polystyrene screw compactor we can use the compressed pellets to make beautiful decorative frame products instead of ending up in landfill GREENMAX owns the state-of-art polystyrene disposal compactors which make the most of EPS recycling, this sort of recycling machine called EPS compactor can help you recycle the waste.
The polystyrene compactor is designed especially for Styrofoam recycling and it can work at a high ratio of 50:1 which means if you put 50m³ loose foam into the hopper, the compactors will crush the foam into pieces and then compress the pieces into EPS blocks which are 50 times smaller than before, all you need to do is just to separate the dirty parts from the polystyrene products, keep EPS disposals as clean as you can, the rest just leave it to the screw compactor.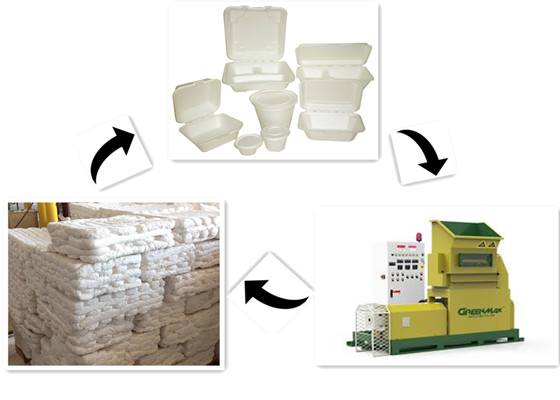 This successful activation is a good sign, since there is less than 5% of the polystyrene wastes have been recycled each year, meaning a great potential in this market, recycling styrofoam disposals not only can help reduce environmental pollution, but also give EPS second life to make other products for many purposes, therefore, it's more advisable to recycle polystyrene materials, such as home appliance packing foams, food containers, coffee cups food trays and so on.