PMD Recycling Solution - Canadian Mobile Recycling Company relied on GREENMAX foam densifier to expand foam recycling business
Pacific Mobile Depots, belongs to PMD Recycling Solution, is a recycling company in Victoria, BC, Canada. It provides one of the most complete plastics recycling service in Greater Victoria & Metro Vancouver.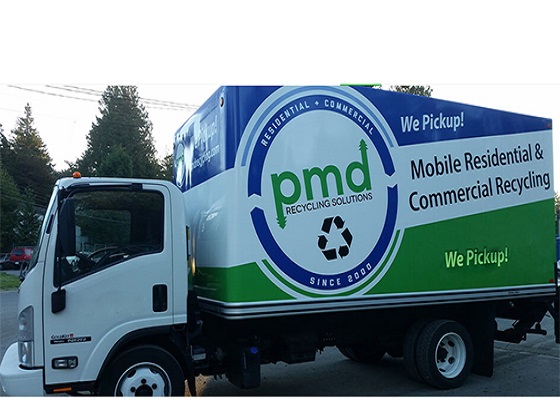 PMD recycling offers 13 mobile recycling depot locations in Greater Victoria and Metro Vancouver. BC is their main recycling depot & processing plant, and currently it has seven mobile depot locations in Greater Victoria and has expanded with 4 more mobile depot locations in Metro Vancouver. All these depots allow residents to bring their sorted/unsorted plastics with a small fee. This action not only protects the environment, but also raises much needed fundraising for the hosting non-profit communities.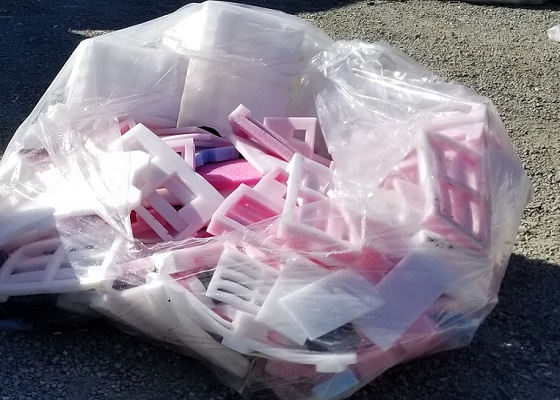 In 2011, when PMD recycling had only three depots, it cooperated with INTCO recycling to purchase a GREENMAX A-C200 foam compactor to recycle Styrofoam waste from local residents. Since then, PMD recycling has become the leading company in local Styrofoam recycling industry. With the continuous growth of foam recycling business, PMD's company size and business scope are also expanding.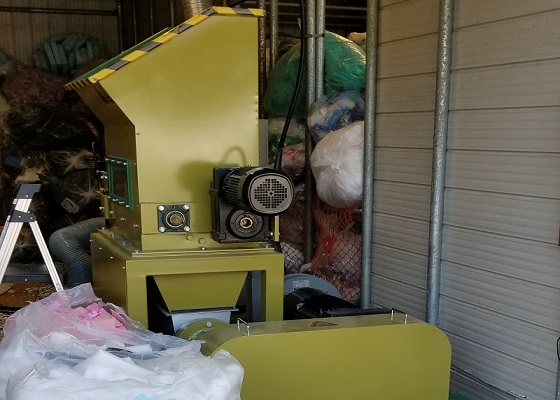 However, during the past seven years, in addition to Styrofoam, local residents often asked if they can also provide Polyethylene recycling and EPP recycling services. Considering that the A-C200 foam compactor they had can only handle Styrofoam waste. PMD recycling decided to upgrade their equipment and repurchased a GREENMAX hot melting machine that can handle a variety of foam plastics, including Styrofoam, EPE, EPP, PSP food trays, etc. Finally, in early 2019, PDM purchased a GREENMAX M-C100 foam densifier from their old partner INTCO recycling.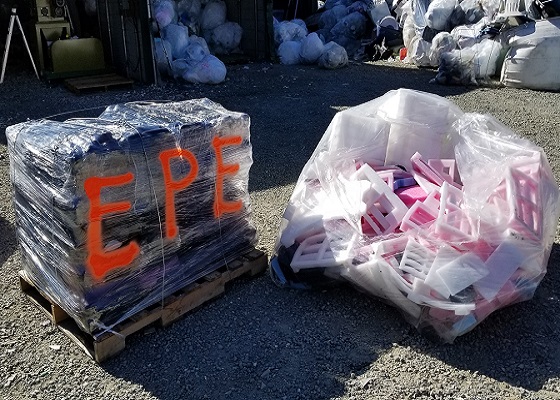 At present, the foam densifier has been put into use for 3 months, and the feedback is very good. The new equipment has provided great convenience for local PE foam and EPP recycling.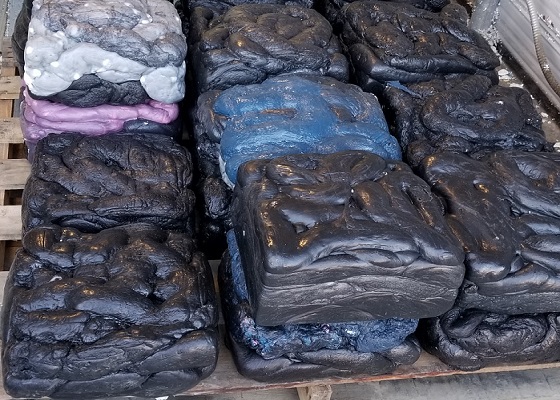 With the application of GREENMAX foam densifier, PMD recycling has once again become a pioneer in disposing of waste plastics, such as EPE and EPP materials. INTCO recycling will have a long-term and stable cooperation with PMD recycling.