Recycling Expanded Polystyrene in Indonesia
This is a company which has an Industrial scale of EPS processing and recycling Expanded Polystyrene in Indonesia. It produces about 5 Tons of melted EPS waste, and then crushed into EPS blocks. Can they make a business deal in this case? is styrofoam packing material recyclable?

They have got huge access of waste EPS and they have just started recycling these. Later on, they saw our website and pleased to know that GREENMAX recycling can offer to buy recycled EPS. They would like to get any offer as we need to get going this project. As they have got huge access. They want to buy one of GREENMAX Styrofoam recycling machine with bigger capacity to process waste EPS in a future too.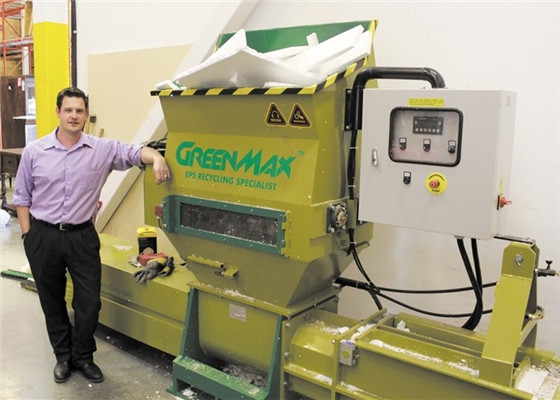 GREENMAX machine are providing EPS recycling machine which can make the EPS waste burnt and prepared for the raw materials.

Let me be specific, GREENMAX uses this recycled GPPS materials for frames industry. If like to recycle the materials and reproduce them for the same purpose.
They also are active scrap recyclers and its resellers, they exist on our domestic market since 1998, they have 4 collection points in Indonesia. Their main export product is transformer steel from used energetic transformers.
Now they have an opportunity to start dealing with styrofoam (EPS) bricks. Their suppliers can provide up to 150tone of this material every month. GREENMAX can help them to deal with packing and construction material.

Beside EPS they can also export different kind of plastic regranules and millings, such as: PE (out of EPE foam), HDPE (out of garbage), IDPE ( out of plastic foil), PP (out of flower pots and bumpers), PS (Out of TV housing/cases) ABs/pc ( out of monitor, printer, computer housing/cases).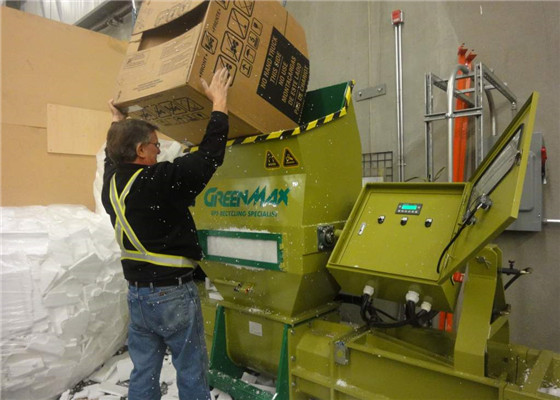 Recently, there are varies of recycling exhibitions such as K show around the world and INTCO GREENMAX recycling have had some inquiries regarding EPS recycling. Currently GREENMAX machine have professional solution to offer these customers.
INTCO will provide the specific requirements of the customers (whether they want to compact, melt, wash the EPS etc. & how many kg/h), so if you could send me prices of some of your generic models that will suffice. Furthermore, prices are to be FOB (China port).
We promise, the machines that GREENMAX quoted must be compliant with CE Safety Standards for both electrics and guarding.
INTCO provided competitive pricing and hoping to work with them in the future to provide a PS recycling solution in the global market. We are looking for business partners in Styrofoam recycling area, we are experienced in export.