The 93rd Session of China Labor Protection Products Fair
Show information

Address: Guangdong Modern International Exhibition Center
Time: October 19, 2016 - October 21
INTCO Booth: TA03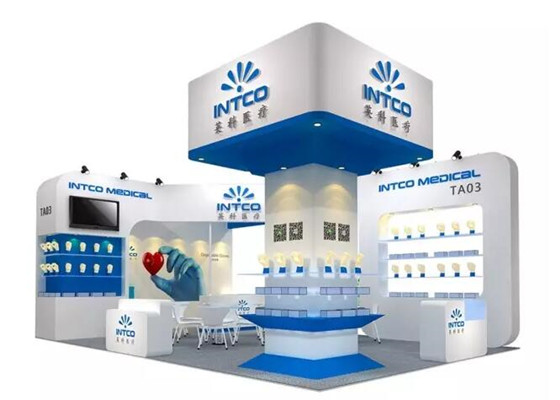 Exhibition Introduction

Dongguan, one of Chinese most active economies, but also the 93rd China Labor Protection Fair opened the window of the South market, combined with labor insurance products and active economies. China Labor Insurance Association has been to serve the development of the industry, based on the southeast market, focusing on promoting the southeast labor insurance industry innovation, speed up the regional labor insurance brand building, the exhibition serves the real economy, all-round display the leading domestic labor insurance technology development Results, introduce labor insurance business innovation products and services.

All levels of labor insurance companies catch up with the industry's sophisticated development trend, China Labor Protection Products Fair combined labor insurance supplies upstream and downstream industries, and fully display new products, new technologies , New technology, new trends, fully demonstrate the concept of low-carbon environment, embodies the entire labor insurance industry in the future. Paying attention to safety and strengthening individual protection, to become the purpose of the China Labor Insurance Association exhibition, pushing the industry's most advanced and most effective labor protection products.

China Labor Protection Products Fair has become an important business platform for more and more Chinese and foreign labor insurance enterprises to explore the global market, as the upstream and downstream industry chain convergence important link to become the industry information exchange and display technology innovation, brand building an important window. Chinese labor protection products Fair paid attention to new products research and development, scientific and technological innovation. The new labor insurance will be more endless with advanced science and technology.

About INTCO

INTCO is one of the leading disposable medical consumables and medical equipment manufacturers in China. Mainly engaged in the development, production and sales of disposable gloves, wheelchairs, non-woven category, hot and cold compresses category, ECG electrode products. Since the 90s of last century, INTCO provided high-quality products and services for the United States, Europe, Japan and other global more than 100 countries. With more than 20 years' development, INTCO have two marketing centers in Los Angeles and Shanghai. We have sales offices in Canada, Malaysia and Germany. We have four production bases in Shanghai, Shandong and Jiangsu, with more than 3,000 employees. As a brand of INTCO, GREENMAX recycling also is pleased the exhibition and devoted into global envieronmental protection career.