The Seafood Processing North America Brought Together GREENMAX and Thousands of Attending Buyers to Meet and Do Business
Seafood Processing North America was first held in 1982 and has held 36 sessions so far. It has become the most influential and well-known professional aquatic trade development in the world seafood exposition. Thousands of buyers and suppliers from around the world attend the annual, three-day exposition to meet, network and do business.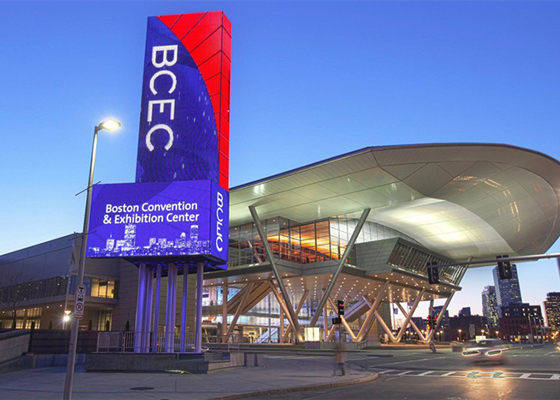 Attending buyers represent importers, exporters, wholesalers, restaurants, supermarkets, hotels, and other retail and food service companies. Exhibiting suppliers offer the newest seafood products, processing and packaging equipment, and services available in the seafood market. The exhibition is produced by Diversified Communications, the international leader in seafood-industry expositions and media. As the world famous seafood exhibition sponsor, DC has successfully held large professional seafood exhibitions in the past 20 years.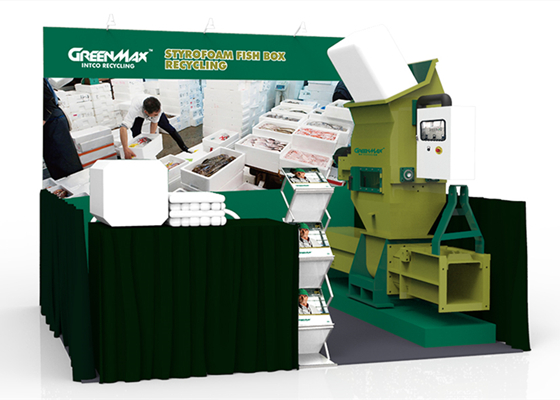 Among thousands of exhibiting suppliers, GREENMAX took the booth #2185, showing the exhibit of a Styrofoam compactor, basking in the attention of large crowds. This machine shown on site is specialized in compressing all kinds of foam material with the volume reduction ratio of 50:1 and turning the foam into tight blocks, which can be reused to make frame products.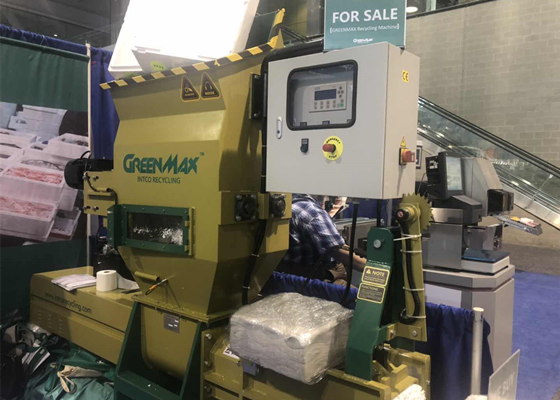 In Seafood Processing North America, a large part of the attending buyers, especially those in seafood industry were going to find the solution of Styrofoam box recycling. As they will get to a lot of waste Styrofoam fish boxes every day and face a problem that a large part of these fish boxes will not be dealt with correctly and only be thrown away as rubbish. Actually, this is a waste of resources, so many people intra-industry get to find the solution of Styrofoam boxes recycling and that is what GREENMAX can realize.

In Seafood Processing North America, GREENMAX is aiming to provide its professional Styrofoam recycling technology to the world, and for the customers, GREENMAX is not only a supplier, but also a consultant and a reliable partner which can cooperation with for environmental protection of the earth.