Bureau of International Recycling (BIR) Meeting is Held in Czech
Bureau of International Recycling (BIR) meeting is held in Czech, capital of Prague, the number of population is less than the previous. Topics discussion topics are included market, energy supply, regulatory, industrial safety and environmental protection.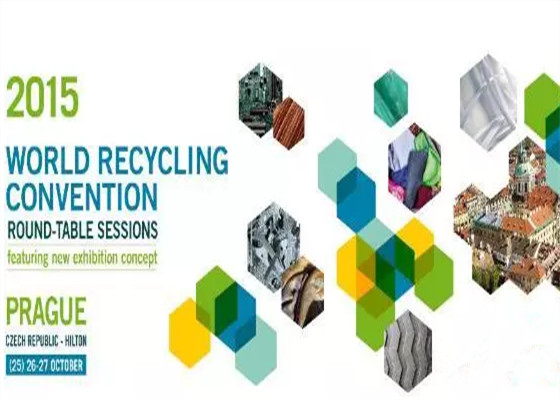 Chinese domestic liquidity is tight, trading is more difficult
Global economic downturn has caused a decline in demand, and as the world's second largest economic system, the Chinese mainland import of waste plastics is also relatively reduced, the market downturn situation affected the operation of the global industry. China and Europe and the United States commodity prices is sharply decline due to supply and excess capacity, waste plastics, recycled materials and raw materials have also been implicated to decline, many companies are in a state of loss, there are some transformation or graduation because of it.
Chinese mainland stock market fell, the property market downturn and the economic downturn, the environmental factors on the waste plastics industry has more impact. Plastic decline in China than in Europe and the United States, the main reason is the plastic raw material production and oil prices fell, individual plastic, such as
PET bottles
, ABS, PP and EPS and so on, compared with last year, this year fell more than 40%, the company has not optimistic attitude to the trading atmosphere, we need to use a lot of labor to sorting, processing waste sales range, such as profit of some automobile industrial waste is down to zero. In this capital, many customers of the tight liquidity arrears payment is very serious, which greatly increased the difficulty of buying and selling.
China is the largest importer of solid waste, but also the largest waste user.
Waste export with scrap is not equal to waste
In the Committee of waste electrical and electronic equipment, in addition to the discussion deals with the market conditions. It also discusses the recent European countries enterprise exported waste household appliances not in accordance with EU directives. In particular, waste and scrap, but the definition of waste, in the legislation, tax, subsidies and carbon dioxide emissions are different.
There are a number of experts when the American Association attended the international recycling board every time, they have a lot of ideas in the draft legislation, industrial safety and environmental protection. The recycling started is later than in Europe, this stage rate of recycling increased year by year.
In global Association meeting, there are in addition of the EU countries, as well as the Middle East countries, Cuba and the United States, the representatives of the countries association reported their national environmental policy and development. The most discussed is how they can lobby the government to build legislation to protect the interests of the industry, but also for the government to support the promotion of environmental protection. Some members of the agency is lobbying for carbon emissions trading issues.