Greenmax Recycling Introduces Foam Crusher To You
The crushing of waste plastics is an important link in the process of plastic recycling. Today, we will understand the principle of Greenmax Recycling machine, so that we can understand the working p
rinciple!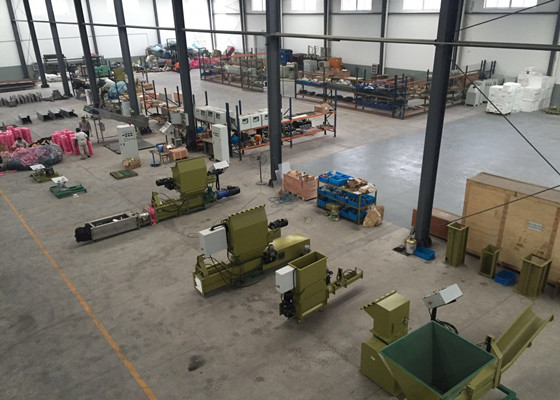 Shredded machine is a kind of product which is different from the crusher, which is used in large quantities and large capacity.
Greenmax Recycling crusher is mainly used in the film, tons of bags, fishing nets and other soft plastic waste. The main problem of the crusher is that the material is not enough small, the material will be torn into pieces, and the material is easy to cause damage to the subsequent cleaning, granulation. Greenmax Recycling
foam crusher
uses a tear type structure, no rules to tear the material, the material are cut into small pieces, more conducive to the recycling of subsequent equipment.
Greenmax Recycling machinery, the international leading recycling equipment manufacturer, is a technology innovation enterprise that is engaged in the development, manufacture and sales of machinery. With the leading technology level, perfect after-sales service, quality products, the company win the approval from customers at home and abroad, and acquired over 10 million yuan of fixed assets and excellent equipment, provides customers with first-class products and services. Since its inception, with the spirit of "excellence" business purposes,
Greenmax Recycling
continues to grow and thrive, successfully goes towards diversification and internationalization. Greenmax is now one of the world's largest plastics recycling equipment manufacturers.