PS Recycling Plant Will be Built in Indianapolis
Dart Container Corporation and PRI plastic recycling companies will establish a PS recycling plant. The PS recycling plant will be built in Indianapolis and the amount of annual handling is about 25 million pounds. PRI has built a
plastic recycling
plant in the ground, the Dart's cleaning technology will be used in the upcoming new plant.
The main building of factory has been completed, but the company has not been licensed in Indiana PRI environmental protection department of the air management. The license will be granted within two weeks. However, the state environmental officials still did not comment on the item.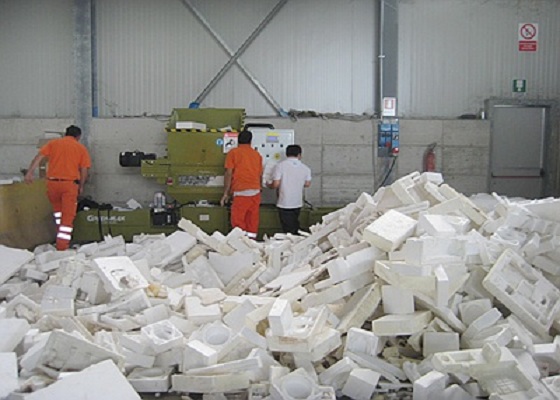 This facility will handle the unwashed
household Styrofoam
and waste plastics recovered from the roadside and pulverized processing. The wastes include coffee cups, take-out containers and foam packaging. Besides, the plant can also recycle waste plastic rigid PS.
In fact, there are a lot of recycling companies that have formed a recycling circle in production. INTCO is
Styrofoam recycling company
, and they buy waste Styrofoam all over the world. As a result, 100,000 trees will be saved every year, which have make great contributions to the environmental protection.
In addition, a perfect recycling system have been set up in INTCO because they not only buy waste Styrofoam, but also they are Styrofoam recycling machinery manufacturer. In addition, they promise to
buy back waste Styrofoam
from the customer who is the machine buyers. Thus, they have more and more customers as the machinery buyers could sell their own handled Styrofoam to INTCO recycling.