Measures of effective polystyrene recycling during the holidays
With the increase of living standard, people have more choices of ways to celebrate the festivals, plastic products such as polystyrene disposable food containers and trays provide people with a lot of convenience. But on the other hand, a lot of polystyrene waste cause serious environment pollution. So during the holidays, people are encouraged across the nation to incorporate sustainability into their celebrations and family gatherings. People need to know the importance of reducing polystyrene waste.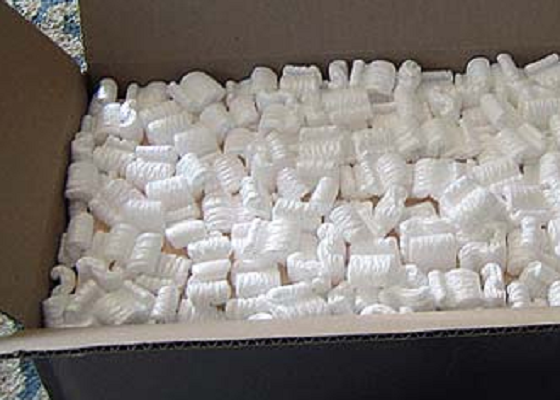 Usually during the period of holidays, people generate more waste than normal on average, or almost thousands of pounds of waste per household. According to the survey, roughly 80 percent of these waste are thrown away during the holidays, and many of these polystyrene waste could be recycled and be made into renewable things.
People can save and reuse gift bags, ribbons and bows for next year – it's smart for protecting the environment and saving the money. People can also recycle wrapping, including the glittery ones. It is better for people to send e- cards online instead of the paper cards. This method can reduce the waste of paper to some extent. As for the package of holiday gifts, people can use shredded paper for packing instead of foam. Newsprint, magazines and scrap paper all can be the packing materials. Besides, it is necessary for people to make a shopping list before going to the store to avoid food and polystyrene containers waste.
In addition, people ought to reduce the use of EPS foam wraps and always make sure the recyclables are empty, clean and dry before tossed into the recycling containers. Every people can incorporate sustainability into their holiday celebrations. polystyrene foam products can be recycled and reproduced by recycling machines such as foam compactors and densifiers.
Additionally, people should ensure that polystyrene or foam recyclables are empty of their contents, clean of any residue and dry before tossing them into the recycling container, This clean measure of food containers or coffee cups does help for producing renewable products such as plastic beads. It can also play an important part in reinvigorating the economics of recycling, which will help to preserve the environmental benefits of recycling for generations to come.

Many companies which have the technology and machines are contributing to the efficient recycling methods. INTCO is a professional company in dealing with waste plastic such as EPS, XPS and PSP. The company also produces recycling machines include compactors and melting machines. INTCO provides people the reasonable price with the advanced technology and service.