Styrofoam densifier is a great option you can apply in the foam recycling process
A lack of recycling options means that billions of single use Styrofoam food items end up in landfills or as litter each year. They pollute waterways and cause trouble for wildlife that consume them. And it is unknown how long all this material will take to biodegrade.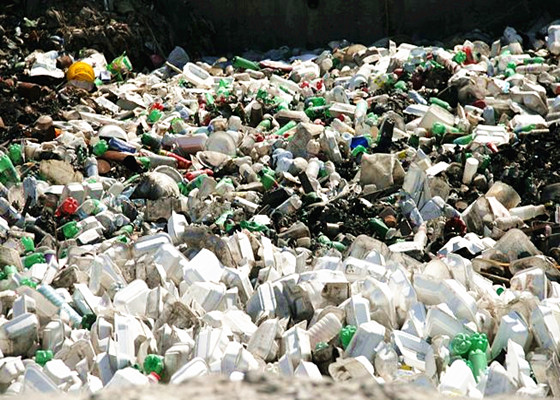 Some scientists say hundreds of years and others estimate much longer. In the worst case scenario, that plate or cup you used once, for five minutes, could be around essentially forever.
Recyclers condense recyclable materials into bales that are then sold by weight. The Styrofoam used in these items is about 98% air, which makes transporting it very expensive. The economics are difficult and even the environmental impacts of transporting a truckload of lightweight Styrofoam could be questionable.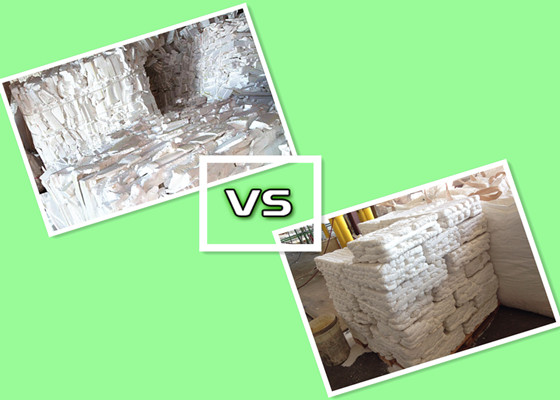 If people try to find more environmental solutions to recycle Styrofoam such as reducing the foam volume, the Styrofoam recycling will be more simple. Actually, the first step of Styrofoam recycling is to reduce the volume of the bulky foam.
Styrofoam densifier supplied by GREENMAX is an American brand machine, it has a assemble and install factory in China. The densifier is a machine that can smash the bulky foam into pieces and then its melting system will melt the pieces into small volume ingots at a ratio of 90:1. It means that the densified ingots can be 90 times smaller than the loose Styrofoam.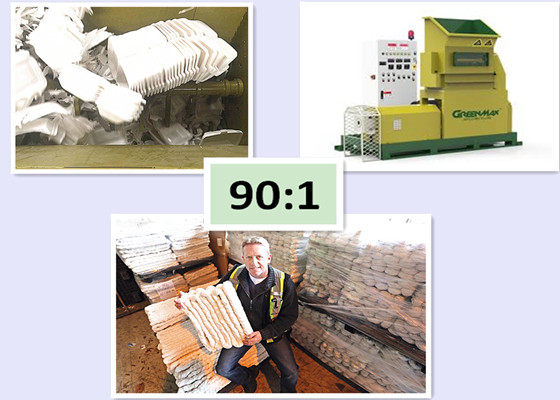 Such good machine is really a good option that you can choose for applying in your Styrofoam recycling process. INTCO is a company that can not only supply such foam recycling solutions, but can purchase back all the densified ingots with good price. Because INTCO need this materials to recycle and to make their own frame products. If you want to join in the Styrofoam recycling industry, welcome to know more about GREENMAX.